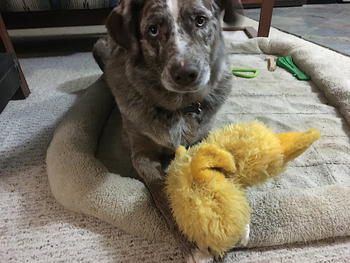 You may have a dog that likes to shred their toys and other items they shouldn't be shredding. If they are a puppy it is not uncommon behavior especially when they are teething. But it is a habit you don't want your dog to have as they get older. Shredding their toys is bad enough as you are constantly having to replace those toys. However, if they are shredding other things such as your furniture it is a real problem.
Why do dogs destroy things
Dogs like to chew and destroy things for many reasons. The most common reason is boredom and frustration. Chewing is a stress relief mechanism for dogs. When they chew it releases endorphins to the brain making them calm and gives them that feel-good feeling. To learn more about why dogs chew and the different types of chewers see this article.
If boredom is the cause of your dog's destructive and shredding behavior it is important to provide more physical activity by way of increased exercise and mental stimulation. Read "Mental enrichment and mind stimulation" for dogs to find out more. One of the best ways to provide mental stimulation for your dog is by giving them interactive puzzle toys to challenge their minds. See "Top puzzle toys for dogs" here
Another reason your dog has destructive tendencies is that you may have inadvertently taught them. When a puppy aggressively goes after their toys we think it is adorable. By giving them attention for the behavior we unknowingly tend to encourage it,
Separation anxiety can cause your dog to feel highly stressed and frustrated resulting in them chewing and shredding something to feel better. For tips on ways to help your dog cope with being alone see this article.
Dogs also have a strong prey instinct being an animal from nature. To them, it represents the act of killing their prey. That is why many dogs love squeaky toys. The squeaky represents the sound of dying prey.
Dog toys for shredders
If your dog is a shredder it is likely they are what we term an aggressive chewer. Obviously, you want to direct that chewing behavior to a toy rather than your shoes or furniture. One of the best chew toys for an aggressive chewer is the Kong Extreme. These are the toughest of the Kong toys which also have the added advantage of being food stuffing toys that will provide mental stimulation at the same time. Read "How to use a Kong for dogs" to learn more about these.
Providing a good selection of other chew toys will also help to prevent unwanted destructive behavior by giving them something to get their teeth into so to speak. See "Best chew toys for dogs" for my top picks.
If your dog has a thing for plush toys you have probably had the experience of cleaning up all the stuffing they have ripped out. The two solutions to this problem are either plush toys without stuffing or plush toys that are indestructible.
Plush toys that are indestructible
When it comes to plush toys that are indestructible I have my doubts if such a thing truly exists. So I am going to simply refer to them as "nearly indestructible" plush dog toys. I am sure no matter how tough the material or stitching is there will be some dogs that can still destroy them eventually.
That being said, here are my top picks for the toughest nearly indestructible plush dog toys.
Because GoDog products are manufactured with a tough durable lining and reinforced seams, they are guaranteed to last longer than your typical plush toy. In fact, if they happen to tear apart too soon, you can get a one-time replacement within 30 days of purchase. Most cheap toys would probably survive a day or two by an aggressive chewer, but reviewers have commented that they found these have a lifespan of a month.
Although super soft, you and your dog will be happy that the toys have been designed with no fluff inside, so when your dog does inevitably rip it apart, there is no choking hazard or cleanup. They're also made to be machine washable.
Check out the full range of GoDog toys at Amazon
goDog Triceratops Plush Toy
goDog Gator Plush Toy
The Tuffy range is known as the toughest soft toy for dogs. Tuffy plush toy range combines durability with softness. This is accomplished with seven-layer stitching, multiple tough outer layers of material and a fleece inner lining. They are also machine washable and floats in water.
Tuffy Ocean Creature Octopus
(available in a range of animal shapes)
See the full range of Tuffy Plush Toys on Amazon
This range ticks all the boxes being super tough has no stuffing for you to clean up and also have invincible squeakers in them. Even if the squeaker is punctured they continue to work. Besides standard creature designs, Outward Hound also has creative puzzle toys that will keep your dog mentally engaged.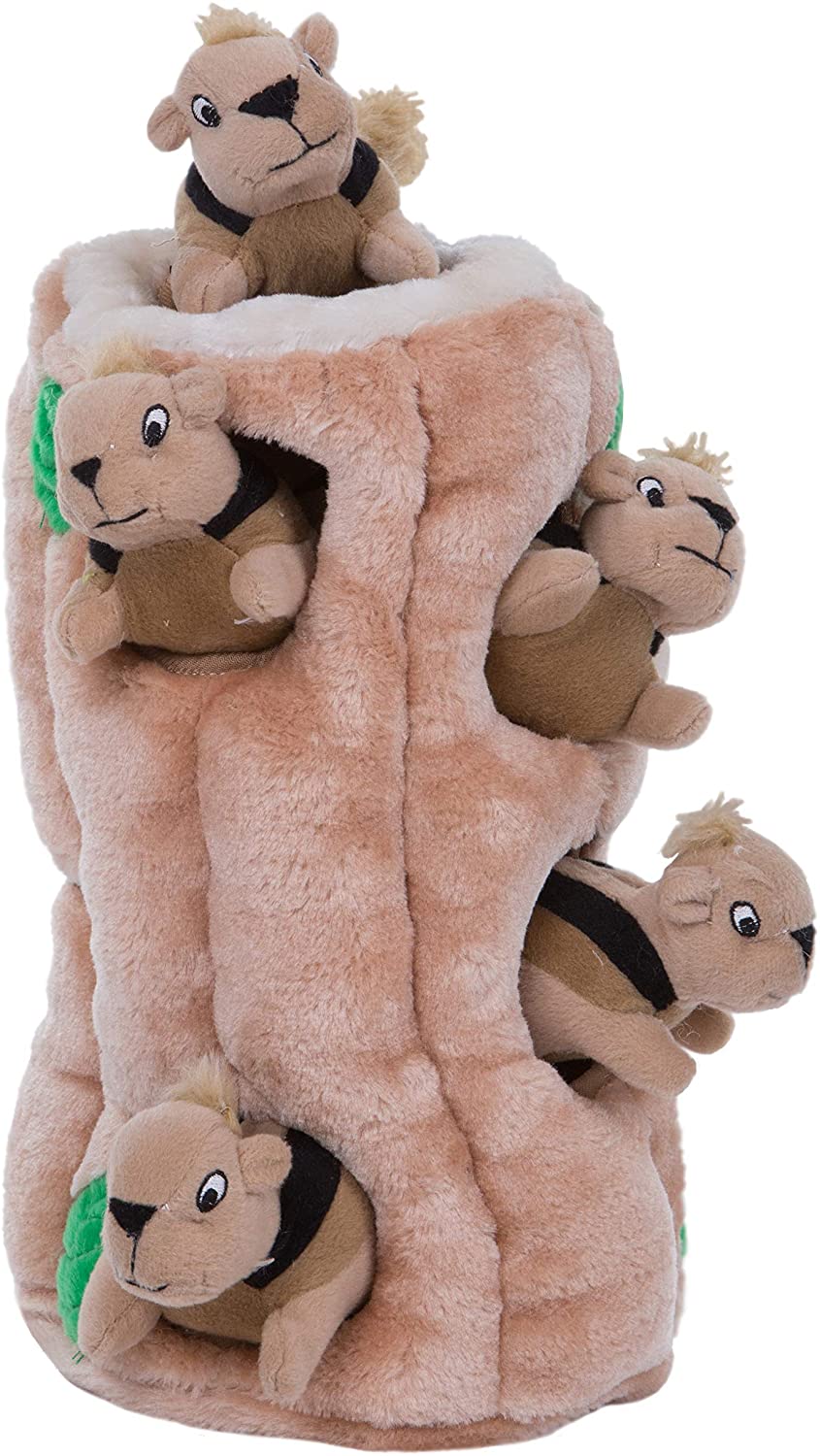 Outward Hound Hide-A-Squirrel Squeaky Puzzle Plush Dog Toy
Outward Houd Touch Seamz Ape Plush
Check out the range of Outward Hound Invincibles here at Amazon
Chew Toys
Instead of plush toys, you can give your dog something to satisfy their chewing urges. The right chew product will not only discourage destructive chewing habits, but will also soothe teething puppies' gums, promote dental health, and keep them mentally stimulated.
Nylabone is a company that has been delivering great chew toys since 1955. The toys are made of durable nylon and built to challenge the most aggressive chewers. Your dog will love the delicious flavor medley They have a wide range of products that fit any size dog or type of chewers.
Nylabone Power Chew Ring
Nylabone Power Chew X-Shaped Dog Bone Chew Toy
Nylabone Power Chew Flavored Textured Dog Chew Bone
Made from 100% natural rubber, these toys are engineered and molded in Los Angeles, California with all-natural materials. They come with a "safety indicator" inside their toys, so when your dog gnaws away the outer layer, a red indicator inside will be exposed and you can send your toy back and Goughnuts will replace it for free (you pay the shipping). They are easy to clean: just use warm water to wipe them after a long day of playing.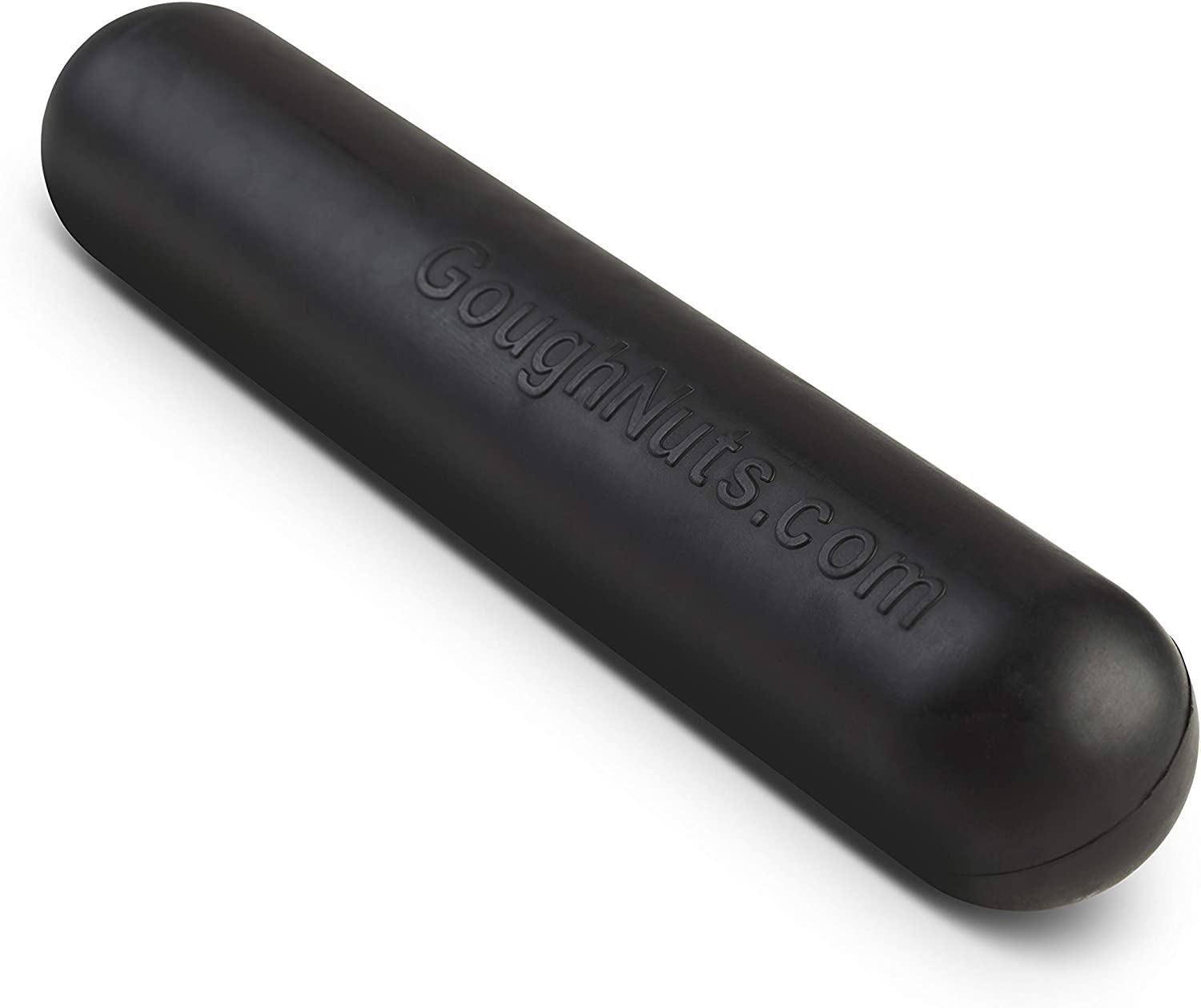 Goughnuts Virtually Indestructible Stick
Goughnuts – Virtually Indestructible Ball
Goughnut Virtually Indestructible Ring
Summary- Toys for dogs that like to shred
If your dog is an aggressive chewer and likes to shred things, it is most likely because they are bored, frustrated, or stressed. It is important to provide adequate physical activity and mental stimulation to help keep them happy, balanced and calm. The other reason they may like to destroy their toys is simply natural prey instinct and the act of killing their prey.
Related Posts
Dog Toys that move on their own